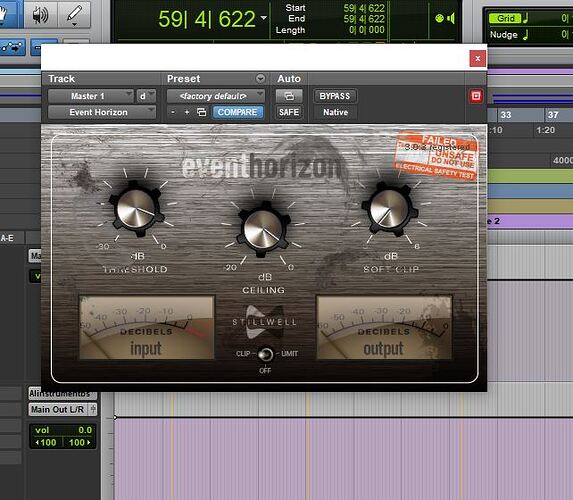 Have full licence.
Each time I reopen session in Protools(on PC win10 and PT2019.12.0) the Event Horizon has the orange unafe… sticker in top right corner of plugin.
I need to toggle switch (clip/limit) to re-engage the event horizon plugin (this is really annoying to have to do each time especially when using the EH on multipule tracks in sizable sessions. Otherwise plugin works fine
How can I correct this and stop it from happening and working normally?
I do not have this problem in Reaper with the VST event horizon plugin where it works as intended.
Thankyou